Germany shootings: gunman' shoots and injures police men
A 49-year-old man has been arrested after wounding four police officers in the southern state of Bavaria, German police say.
The man opened fire after being asked to hand over his weapons, for which his permit had been revoked.
One of the officers is said to have received life-threatening injuries in the incident in the town of Georgensgmuend, south of Nuremberg.
The man is said to belong to the far-right Reichsbuerger movement.
He had previously refused on several occasions to co-operate with municipal officials concerned about his ownership of 31 weapons, officials told a news conference.
They requested the assistance of the police, who mounted an early-morning raid on the man's property.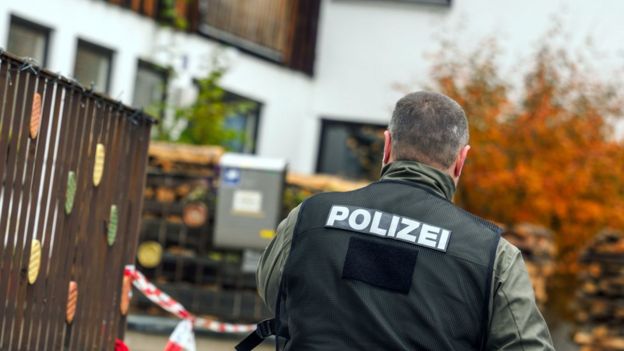 But he immediately began shooting at officers without opening the door. Two police officers suffered gunshot wounds and the other two had unspecified injuries, said Germany's DPA news agency.
The gunman was lightly injured in the exchange.
Germany shootings: gunman' shoots and injures police men
Reviewed by
True NewsBlog
on
Wednesday, October 19, 2016
Rating: